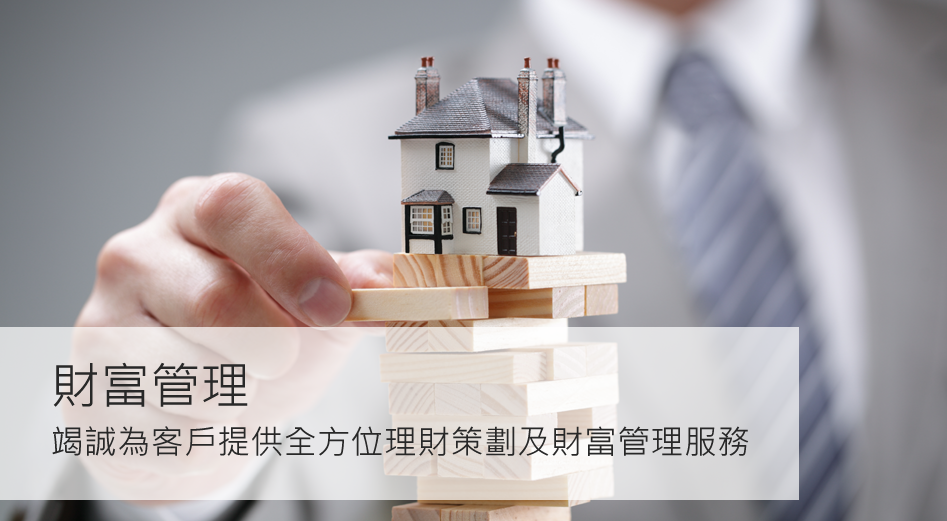 The South China Wealth Management business has a strong team of professional consultants dedicated to provide a comprehensive range of financial planning and wealth management services for our clients. Acting on the best interest on behalf of our clients, our professional consultants deliver investment advisory service and customized wealth management solutions to our clients based on their unique financial backgrounds and investment objectives. Through our service, our clients can better plan for their future needs to realize their goals and aspirations.
To meet the diverse needs of our clients, we provide a comprehensive range of wealth management products and services including:
Life Insurance
Savings Plan
Annuities
Medical, Critical Illness and Accidental Insurance
Universal Life Insurance
Investment-linked Insurance
General Insurance (Group Life Insurance, Group Medical Insurance, Home and Travel Insurance, Labour Insurance)
Mandatory Provident Fund schemes (Individual and Corporate)
South China Wealth Management Limited is a member of the Professional Insurance Brokers Association (PIBA) and a registered corporate intermediary with the Mandatory Provident Fund Scheme Authority (MPFA).