Real Time Quote Service Subscription
You may subscribe HK Stock Real Time Quote Service by select "Real Time Quote Service" after login. After that you select a service plan, key in the captcha and click "Confirm" submit to us. (Recommended); Alternatively, you can contact your Account Executive or our Customer Service Center at 2111-2222.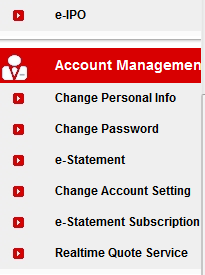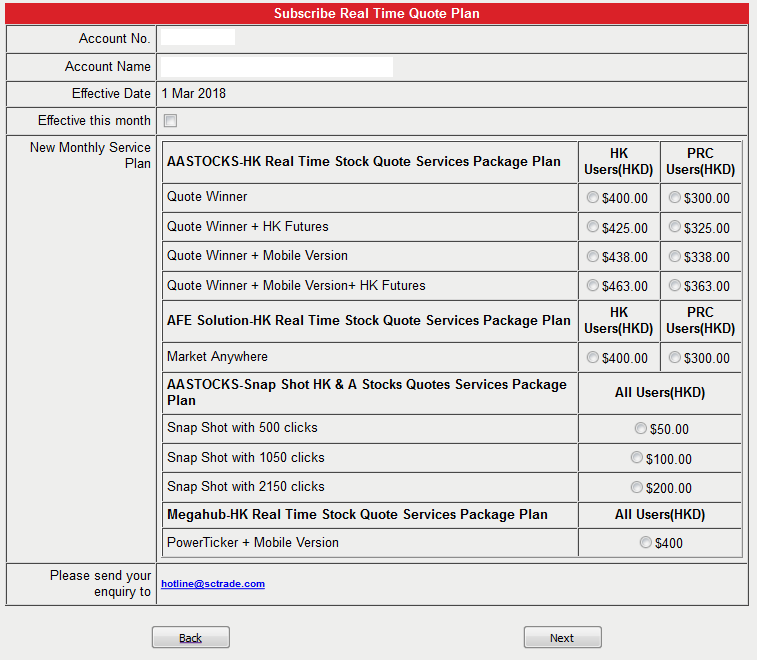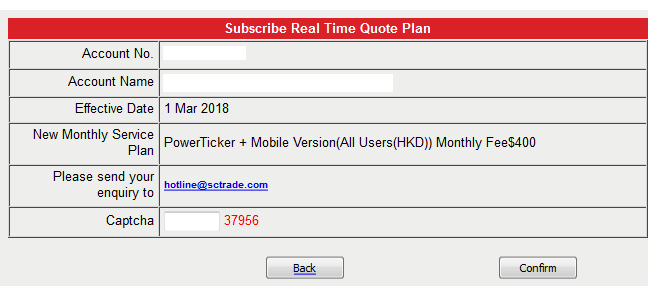 For Hong Kong & A-Shares Snap Shot Quotes Monthly Services or Global Futures/Commodities Real Time Quote Monthly Service subscription, you may complete the "Real Time Quote Service Application Form" under our "Download Center" and send it to us by fax (852) 31019200 or e-mail to hotline@sctrade.com.
To terminate any RTQ subscriptions, notify your Account Executive before the last trading day of the month, by 12Noon, otherwise the RTQ subscription will be automatically renewed and will not be refunded.